About bioConclave Delegation 2020
Under the well-established bioConclave brand, EPG is bringing a delegation to the UK and Germany in March 2020.
It will aim to facilitate new relationships and partnerships, better understanding of the healthcare and life sciences ecosystem in Europe and to share your own expertise with innovators in Europe.
This delegation will be a maximum of 20 participants only in order to keep the visit focused and tailored for each of the participants. We ask each attendee to tell us the kind of people and organisations they are interested in meeting, and their objective for visiting.
Once we have an understanding of this, we can curate bespoke programs each time. Past delegation visits have included to the health and life sciences clusters in London, Birmingham, Leeds and Manchester. Each of the locations were chosen the delegates' requirements in mind.
As the European authorities seek to develop it's healthcare system, the window of opportunity is open to international firms from all areas of the healthcare industry. This delegation is being designed to cater to the needs of a wide range of healthcare and sector businesses and provides unique chance for delegates to meet and network with high-level representatives from Europe's healthcare and life-science industry.
Special invite only healthcare drinks reception with the leading innovators from the UK
Visit to Future Health conference with NHS England and Healthcare UK
B2B meetings for delegates
Event on Hamburg – Germany – India collaborations with Hamburg investment agency & B2B meetings
Visit to healthcare & life science clusters
If you are interested in joining the delegation, please get in touch with our team as soon as possible – places are limited and the level of interest in this event is high.
20 Delegates
Access to Conferences
Curated B2B meetings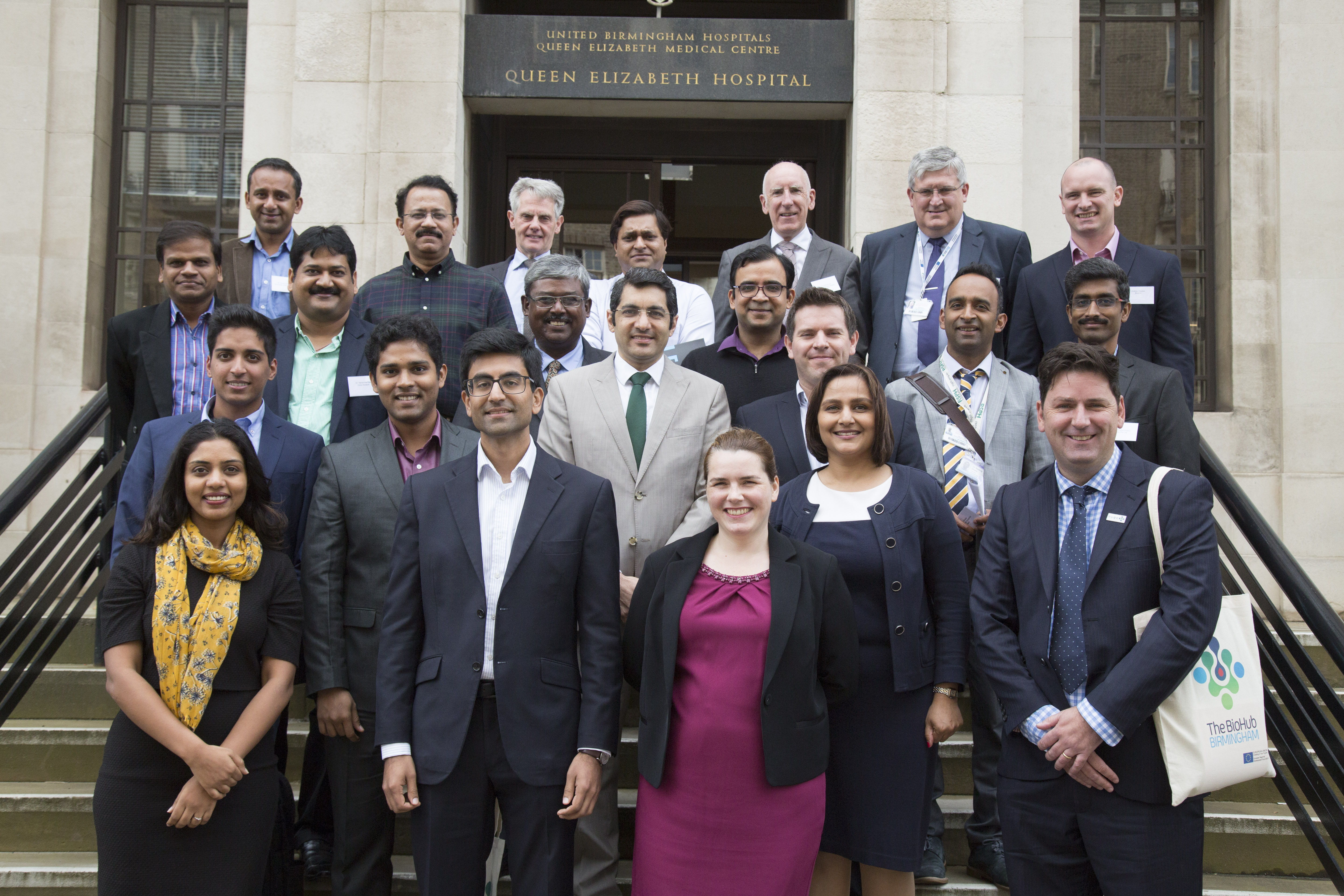 WHY SHOULD YOU ATTEND?
You should attend this delegation because we encompass visits to leading health and life sciences clusters, hospitals, innovation medtechs, government agencies and more. You will meet potential partners to develop your business networks.
Our team has a background in delivering sector collaborations, and connecting you to international best practice and innovators. Our network is unparalleled. This visit will help you for years to come
Exposure
The delegation will give you the best exposure to meet the right people, help you connect with peers outside your circle, and make some influential connections by taking you to Future health Conference.
Learning
Learn what's new in the sector from top market leaders and innovators from Uk and Germany.
Networking
Opportunity to meet and engage with health and life science innovators from around Europe, potential partners looking for tie-ups in India, government agencies and policymakers.
Get in Touch
To find out more our upcoming such events, please email Spoorthy at spoorthy@economicpolicygroup.com.**