We launched the Business Backs Education report at a special London Summit hosted by Mayor of London Boris Johnson on 13th October 2014, followed by the full report launch at the World Economic Forum in Davos 2015. The panel discussing the research, which found that only around 10% of global CSR was spent on education, comprising of former British Prime Minister Tony Blair and other leading education figures.
You can see some of the images from those launches below and read the report here.
The London event was hosted at City Hall and also featured Irina Bokova, the Secretary General of UNESCO.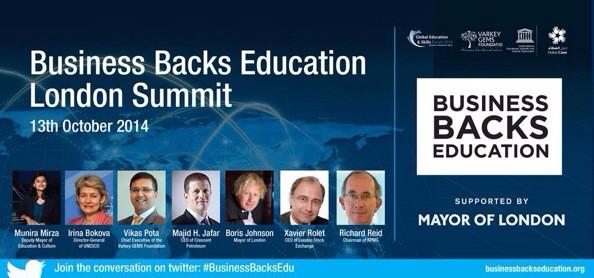 Tony Blair and others discussed the need for greater spending into education globally, especially in priority areas.
Davos photos courtesy of Heirs Holding.